Ridgeway & Ernest Electric
Products



We provide Leviton devices, switches and outlets to all of our customers. Leviton is a leading brand in quality electrical devices, and they stand behind their products, just like Ridgeway & Ernest.
Lighting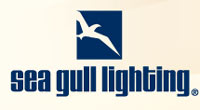 We provide Lightolier, Progress and Seagull lighting fixtures to all our customers. We believe they are the leading brands in the electrical industry. These three companies provide the best quality lighting, ranging from recessed lighting to track lighting to anything else you can think of.




RAB lighting provides the best quality lighting fixtures for your outdoor needs. Contact us to learn more about the various lighting solutions you can add around your property for security and safety needs.
Panels & Breakers




When Ridgeway & Ernest Electric comes to your home or office to upgrade you to a new electrical panel, we offer these two brands. We stand behind the quality of these electrical panels and breakers from both Square D and Cutler Hammer. We also carry all other brands of electrical breakers, if you need to replace anything in your existing electrical panel box. Contact us for more information.